Bline Services
B Line Price Match Guarantee
B-Line will meet or beat any competitors price for any comparable service using products of equal or greater quality.  To compare prices you must provide a valid invoice from any competitor and we will meet or beat that price.  B-Line guarantees you quality service and the best prices.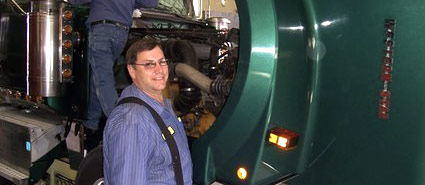 Full Service P.M.
We don't charge environmental fees
Includes:
Oil change: drain and fill up to 10 gallons (includes 3 major brands)
Change oil filters: up to 2 filters*
Change fuel filters: up to 2 filters*
Check coolant level
Check coolant freezepoint and SCA Level
Check power steering fluid level
Lube truck: includes 5th wheel if accessable
Lube trailer
Check gearbox fluid levels
Check fluid level in hubs
Clean windshield
Vacuum driver floorboard
* Price includes Baldwin filters. CAT and Fleetguard are avaiable with upcharge.
Air filters available and in stock.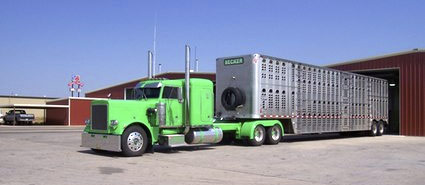 Additional Services
Reefer Service
APU Service
Company Specific Inspection Services. If your company requires a specific inspection sheet to be completed we have qualified inspectors available.
We sell and install air filters
We sell and install wiper blades
We sell and install batteries
Gearbox service with regular or synthetic gear oils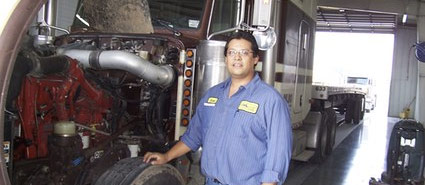 Truck and Trailer Lube

Includes:
Lube truck
Lube trailer
Check coolant level
Check power steering level
Check engine oil level
Check gear box fluid level
Check hub oil level
Clean windshield
Vacuum driver floorboard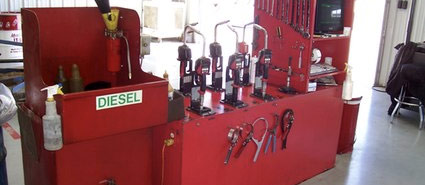 Economy Oil Change

Includes:
Drain and fill engine oil up to 10 gallons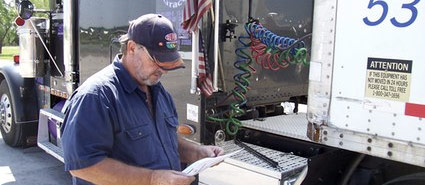 Inspection Services

Licensed Texas DOT inspection station
Approved inspection station for Landstar Carriers
Approved inspection station for Mercer Carriers
Georgia
LubeZone
Mile Marker I85 Exit 160
91 JF Shirley Road
Carnesville, GA 30521
(762) 277-9996
Texas
LubeZone
Mile Marker I10 Exit 789
6630 Thompson Road
Baytown, TX 77521
(281) 424-1717
LubeZone
Mile Marker I40 Exit 74
2000 South Whitaker Road
Amarillo, TX 79118
(806) 220-0071
B-Line Truck Lube (LubeZone)
1506 West 2nd Street
Odessa, TX 79763
(432) 580-5823
LubeZone
Mile Marker I10 Exit 732
34011 Katy Freeway
Brookshire, TX 77423
(281) 375-5400
B-Line Truck Lube (LubeZone)
Mile Marker I20 Exit 242
9413 South I-20
Sweetwater, TX 79556
(325) 235-0400
LubeZone
13509 Mercury Drive
Laredo, TX 78045
Under Construction
Oklahoma
LubeZone
Mile Marker I40 Exit 20
101 South El Dorado
Sayre, OK 73662
(580) 928-5823
California
Profleet Truck Lube (LubeZone)
15453 North Thornton Road
Lodi, CA 95242
(209) 333-8383
Profleet Truck Lube (LubeZone)
9050 Elkmont Way
Elk Grove, CA 95624
(916) 685-1533
Profleet Truck Lube (LubeZone)
24511 N Highway 99
Acampo, CA 95220
(209) 819-9009
Under construction