Bline Services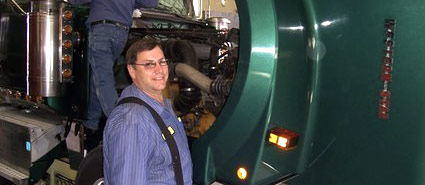 Full Service P.M.
from $239.95 (includes tax)
We don't charge environmental fees
Includes:
Oil change: drain and fill up to 10 gallons (includes 3 major brands)
Change oil filters: up to 2 filters*
Change fuel filters: up to 2 filters*
Check coolant level
Check coolant freezepoint and SCA Level
Check power steering fluid level
Lube truck: includes 5th wheel if accessable
Lube trailer
Check gearbox fluid levels
Check fluid level in hubs
Clean windshield
Vacuum driver floorboard
* Price includes Baldwin filters. CAT and Fleetguard are avaiable with upcharge.
Air filters available and in stock.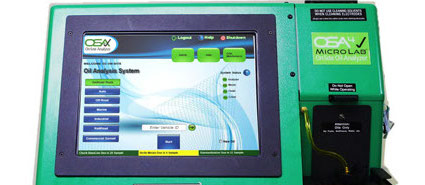 On-Site Oil Analysis
$14.50
Get an oil analysis done with results available while you wait. We use On Site Analysis, Inc. equipment to insure fast reliable results. For more information on On Site go to www.on-siteanalysis.com.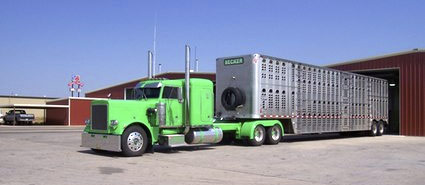 Additional Services
Reefer Service: $102.95
APU Service: $20.00 plus parts
Company Specific Inspection Services. If your company requires a specific inspection sheet to be completed we have qualified inspectors available.
We sell and install air filters
We sell and install wiper blades
We sell and install batteries
Gearbox service with regular or synthetic gear oils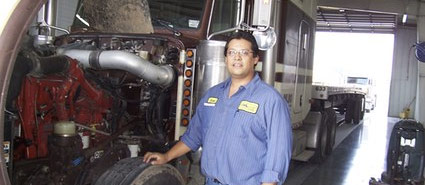 Truck and Trailer Lube
$29.95
Includes:
Lube truck
Lube trailer
Check coolant level
Check power steering level
Check engine oil level
Check gear box fluid level
Check hub oil level
Clean windshield
Vacuum driver floorboard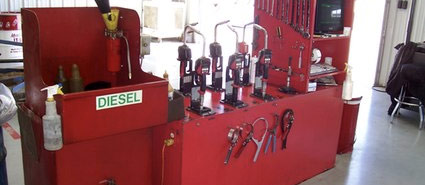 Economy Oil Change
$159.00 (plus filters)
Includes:
Drain and fill engine oil up to 10 gallons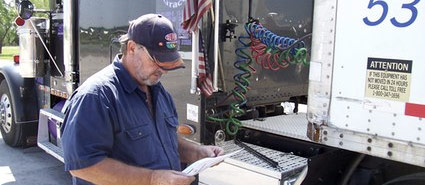 Inspection Services
Federal DOTs: $45.99
Licensed Texas DOT inspection station
Approved inspection station for Landstar Carriers
Approved inspection station for Mercer Carriers
Odessa, TX
1506 West 2nd St.
Odessa, TX 79763
(432) 580-5823
Brookshire, TX
34011 Katy Freeway
Brookshire, TX
(281) 375-5400
Sweetwater, TX
9413 South I-20
Sweetwater, TX
(325) 235-0400
Sayre, OK
101 El Dorado
Sayre, OK 73662
(580) 928-5823